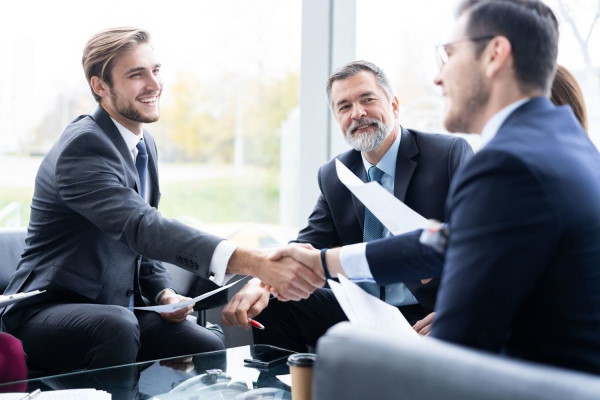 AttorneyNearMe – For Attorneys
 Are you a lawyer who's looking for better, long-term methods so potential clients can easily find your legal practice/law office? Then, the Attorney Near Me legal directory is an ideal place to have all your legal practice's details listed.
 Why Get Listed at Attorney Near Me?
Legal directories are incredibly effective in search marketing, and websites like ours will not be going away soon. Legal directories only get better in time, with better WordPress plugins, design, and development.
One massive difference between our legal directory and others is that our team is well-versed in search engine optimization.
Our website is better optimized than others, and we do not contribute to the immense amount of online spam that is already out there.
Suppose you sign up for an Attorney Near Me listing. In that case, your legal services will have the benefit of appearing in both the directory's internal searches and organic SERPs on Google, Bing, and other search engines.
Attorney Near Me legal directory offers both paid and free listings. Our paid listings are competitively priced – compared our offer with other directories!
Benefit from a Growing, Reputable Law Directory
"Attorney near me" searches are robust, combining the convenience of the search terms and the geographic proximity signals of Google and other search engines. As a result, wherever your potential clients may be, they will use this search term to zero in on legal professionals or law offices nearby.
They want the convenience of dealing with a law office that won't take them too long to reach once they set up a meeting. The time to optimize your digital law practice is today. The more time you wait, putting off your law office's listing on legal directories, the longer you will have to wait for the benefits of law directories.
High-ranking and relevant legal directories can help improve your law office's organic ranking (through inbound links) while simultaneously enhancing your law office's digital profile.
Search engines measure these digital profiles using signals that have nothing to do with the search engines themselves. Instead, search engines take information from other websites, aggregate them, and index results of an invisible scoring system that applies to similar searches and legal professionals.
The Attorney Near Me Law Directory is a Trusted Source of Backlinks
Legal professionals trying their hand in digital marketing will encounter the need for search engine optimization if they are serious about offering legal services online. Lawyers, doctors, architects, engineers – virtually all licensed professionals in the United States and globally – need to understand how the digital realm works to succeed in lead generation. If you have been reading even lightly about SEO, you have probably encountered the term "backlinks." Backlinks are essentially digital votes from other websites pointing to yours. To improve site authoritativeness, you need some backlinks pointing to yours. For example, a free or paid listing on the Attorney Near Me legal directory is a vote of confidence that would likely improve your site's domain authority immediately.
For Google and other search engines, the authenticity of backlinks is essential – which is why you shouldn't just get 'any backlinks' from the internet. If you have looked for SEO professionals before, you've probably been offered intensely cheap backlinks – be careful!
You won't know where people are posting backlinks, and these inbound links may cause no movement of the needle, or worse, these spammy links can dramatically draw back the needle. As someone who wants to succeed in increasing your law office's digital presence, we can assure you that you don't need these links. If you stick to what Google recommends, you will be on the safer side where growth is possible.
Frequently Asked Questions
What is a legal directory?
Web 2.0 made it possible for clients to find reputable legal directories that list the best law offices and attorneys in specific geographic areas, practice areas, and industries.
The capability, experience, and knowledge of firms in particular jurisdictions or practice areas are also considered by some directories. Clients typically use "attorney near me" queries to find legal professionals in their region. The law office's proximity to clients is an essential factor that necessitates the regular listing of law offices in reputable legal directories.
Both clients and law firms frequently use legal directories searching for local counsel. Directory listings are a critical aspect of a law firm's overall marketing strategy, but they are distinct.
The reason for this is that they provide an independent and objective assessment of a law firm or partner, Increasing their legal expertise's reputation and their ability to be promoted via new marketing materials.
Are legal directories the right choice?
The pursuit of a high position in a legal directory is a worthwhile investment for many law firms worldwide. By investing time and money into its legal directory submissions, the company hopes to get a high ranking for a particular practice area or one or more of its Partners.
However, for newer or smaller legal firms, the procedure might be challenging to understand. It's essential for legal professionals also to understand the search landscape and how search engines work concerning law offices and legal professionals. Overall, signing up for reputable legal directories is a worthy investment that will provide dividends in the months and years ahead.
What's the history of legal directories?
There are two well-known legal directories in print form: Hubbell's Legal Directory and Martindale's United States Law Directory. The two were fused in 1931 to become the current and most prominent legal directory today. It began as a two-volume series and grew into the most comprehensive overview of the legal profession. In the mid-nineties, there were already 900,000 law firms and lawyers included in a total of 25 volumes of the fused directory.
LexisNexis has made it available to all in digital form. Legal directories, however, do not rank law offices or legal practitioners in their respective practice areas.
The Legal 500 and Chambers & Partners are the two most significant legal directories that rank their entries. A second volume followed in 1989, after the first run in 1988. These specialized directories only list the best of the best in their respective fields. As a result, they are now widely regarded as the best legal directories in practice.
A slew of new legal directories has popped up in recent years. For example, a separate handbook for each subject of law or jurisdiction has been added to these two directories in recent years. In addition, directories focusing on a specific jurisdiction or practice area have also emerged in modern times.